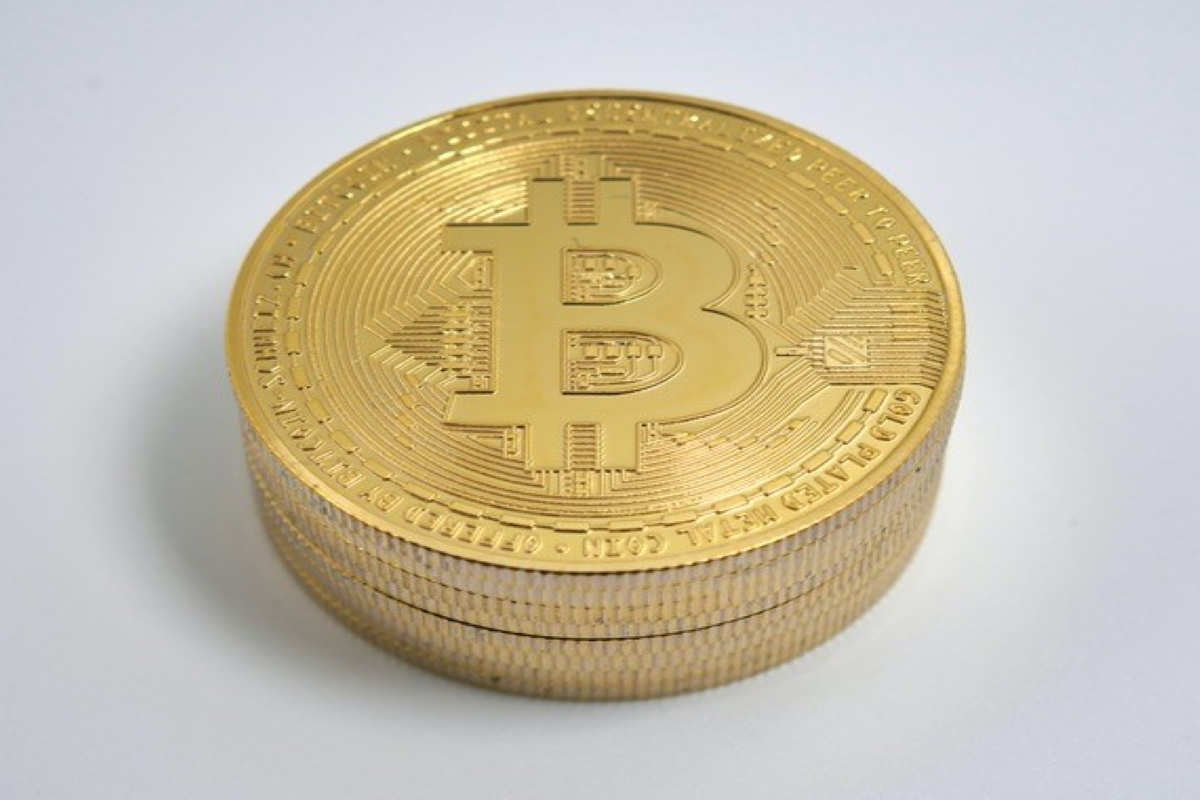 Bitcoin falls further as China cracks down on crypto-currencies
The price of Bitcoin fell below $34,000 (£24,030) for the first time in three months on Wednesday, after China imposed fresh curbs on crypto-currencies.
Beijing banned banks and payment firms from providing services related to crypto-currency transactions.
It also warned investors against speculative crypto trading on Tuesday.
It follows falls in Bitcoin of more than 10% last week after Tesla said it would no longer accept the currency.
On Wednesday afternoon, Bitcoin recovered some ground, although it was still down -10.4% at $38,131.
Meanwhile, other digital currencies such as Ether, which acts as the fuel for the Ethereum blockchain network, and Dogecoin lost as much as 22% and 24% respectively.
At the same time, Tesla shares fell more than 3% on Wall Street, possibly because of the electric carmaker's exposure to Bitcoin.
The firm, owned by Elon Musk, still holds around $1.5bn worth of the crypto-currency.
Crypto-currency trading has been illegal in China since 2019 in order to curb money-laundering. But people are still able to trade in currencies such as Bitcoin online, which has concerned Beijing. On Tuesday, three state-backed organisations, including the National Internet Finance Association of China, the China Banking Association and the Payment and Clearing Association of China issued a warning on social media.
Tommy's Blog
Read the latest from Tommy.
Monday Blog
June 21, 2021
To kick off this week we had GBPJPY trade down to its lowest point since early May at 151.50. However we have seen a solid bounce in the pair back up to the 152.00 level, and this seems to be off the back of USDJPY moving higher, from rising US 10yr yields. So I have […]
---
Thursday Blog
June 17, 2021
Earlier this week we saw strong CPI numbers come out of the UK, however this was quickly overshadowed by the FED last night as they released some surprisingly hawkish comments towards tapering. This caused a correction in the USD and drove its crosses lower, with cable now trading around the 1.3940 level. In turn this […]
---
Monday Blog
June 14, 2021
Once again we are coming off another fairly quiet week in the FX market, which seems to be the trend as of late. We have seen Boris Johnson announce a months delay to the full lifting of lockdown restrictions. This seemed to be priced in for sterling as we have not seen a whole lot […]
---
Monday Blog
June 7, 2021
We are coming of a fairly quiet week for markets last week, with slightly weaker NFP numbers coming in on Friday. In my opinion I see these figures putting further pressure on the USD as we head into next week. We saw the support in cable hold at 1.4090 hold and now bounce back up […]
---
Thursday Blog
June 3, 2021
We have seen a fairly quiet start to the week, as we are coming off a bank holiday weekend here in the UK. It reflected in my GBPJPY trade which started off quiet, however sterling crosses have seen a slight fall over the last 24 hours. As we saw cable suffer to break through that […]
---
Thursday Blog
May 27, 2021
We have not seen too much come out in terms of data so far this week, however my long of GBPJPY has started to come into effect this afternoon. After a fairly quiet start to the week in the pair, its now starting to rise sharply to last weeks highs of 154.80. One of the […]
---
Monday Blog
May 24, 2021
Last Friday we saw a very interesting end to the week, as UK PMI and Retail Sales were both strong beating out consensus. However Lagarde's comments in the afternoon seemed to prevent any further rise in sterling as we went into the weekend. Maurice highlighted how doses of our vaccination jabs could be effective against […]
---
Monday Blog
May 17, 2021
Once again the week closed with further poor data coming out of the US, as we saw both Retail Sales and the Michigan Consumer Confidence Index looking significantly weaker. This led to a further fall in the USD against most G10 currencies including the EUR and GBP, which both posted gains across the week. Cable […]
---
Thursday Blog
May 13, 2021
Yesterday we saw some strong US CPI figures come out, causing a harsh fall off in EURUSD down to 1.2050 level. In turn this led to me being stopped out of my long around the 1.2085 handle for a small loss. As mentioned frequently in the SNPMO webinar CPI is data that looks forward, so […]
---
Monday Blog
May 10, 2021
Last Sunday saw another great Sunday Night webinar presented by our mentors, which pointed out a couple key themes that I will be keeping an eye on throughout this week. The big shock last week was how weak Nonfarm Payrolls were and slight increase in the US unemployment rate to 6.1%. Off the back of […]
---
Monday Blog
May 3, 2021
Last Sunday saw another great Sunday Night webinar presented by our mentors, which pointed out a couple key themes that I will be keeping an eye on throughout this week. We saw a strong drop off in EURUSD last Friday, however Maurice highlighted this was most likely due to month end fixes. So far this […]
---