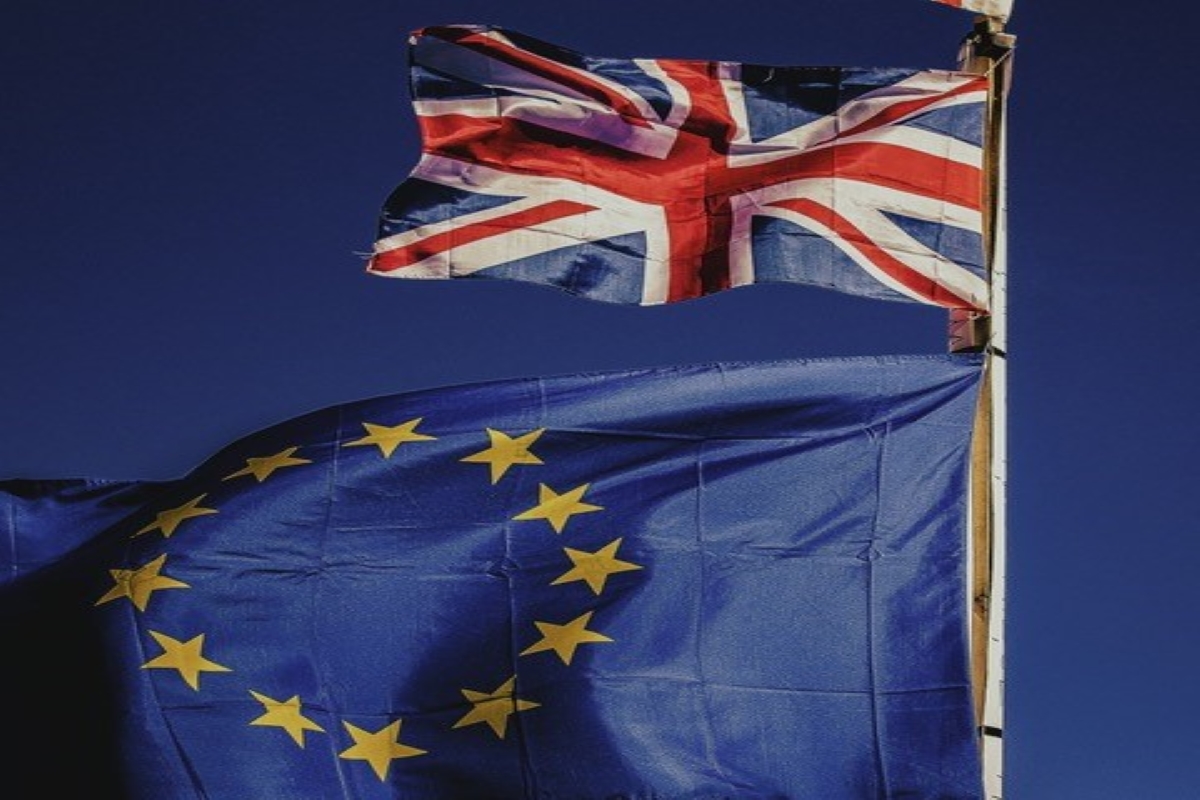 Farmers warn Ukraine war will hit UK food prices 
UK food prices will rise as a result of the war in Ukraine, the National Farmers' Union (NFU) has warned.
Some 30% of the world's wheat comes from Ukraine and Russia and exports will stop during the conflict, it says.
In addition, the price of gas – which is used to heat greenhouses and to make fertiliser – has soared.
The union has written to the government to call for urgent action to help UK farmers produce enough food to keep supermarkets stocked and affordable.
"The government must act now, with a clear signal that food security is a priority for the nation," the NFU said.
Its letter warned that disruption to food production, supply chains and the availability and affordability of food in the shops could last for years.
Tommy's Blog
Read the latest from Tommy.
Monday Blog
April 18, 2022
A nice squeeze in EURUSD this morning back up towards 1.0835 presents an opportunity to sell as the USD continues to look strong with dollar yields up. Alongside Lagarde's dovish comments once again at the end of last week i see no real reason for this slight Euro rise to continue. I've entered a small short for the time being at this […]
---
Monday Blog
March 7, 2022
Other than Ukraine the ECB is the main event to look out for this week. Whilst the interest rate should remain unchanged it will be interesting to see what kind of approach is taken in the press conference by Largarde . With inflation still on the ride alongside the ongoing problems with Ukraine, how long will the ECB put […]
---
Monday blog
February 21, 2022
Today i narrowly remained in my EURGBP position as it climbed up to 0.8386 just missing my 90 stop loss. i do not see any real reason for this rally as both sterling and EUR Saw very strong CPI figures and proximity i would think the EUR should suffer more from the Russia/Ukraine situation. So […]
---
Thursday Blog
February 17, 2022
Obviously markets are extremely difficult to predict at this time with the current situation in Ukraine rapidly intensifying. To me this would most likely negatively impact the Euro still and this is why i have left my short in EURGBP going into next week. However this is with a tight stop at the figure due to […]
---
Thursday Blog
February 17, 2022
Once again as expected GBP CPI was strong, as all GBP data has been lately. Off the back of this we have seen a continued fall in EURGBP now trading down at 0.8350 and hopefully we will see a test of February lows of 0.8300 as we head into the weekend. I have lowered my stop to […]
---
Monday blog
February 14, 2022
Another interesting week once again in terms of data, starting off with GBP CPI on Wednesday and followed by USD Retail Sales on Thursday. EURGBP has started as it ended last week, continuing to fall further. I still remain short at 0.8420 for the time being. However, if this move continues i might look to buy half back to lock in some profit […]
---
Thursday Blog
February 10, 2022
CPI figures surprised on the upside today as it beat consensus coming in at 6%, a strong number. Alongside this we saw ECB's Lane speak earlier looking to walk back interest rate hikes for this year and  backing up Lagarde's more dovish tone from last night. EURUSD hasn't seemed to move much from here surprisingly however crosses such […]
---
Monday Blog
February 7, 2022
Good morning, Lagarde is under continued pressure from markets to hike and it seems more hikes are now being priced after her hawkish comments yesterday. US CPI is the main event of the week and I will look to remain all square heading into that, especially as no data out of the US has been particularly good asof late […]
---
Monday Blog
January 24, 2022
To tart the week I intend to remain all square, but keeping my focus on the dollar as we wait for the Fed Interest Rate Decision and US GDP. With that being said i only really like the dollar improving against the struggling Euro. Therefore i will be looking at opportunities to sell any highs […]
---
Thursday Blog
January 20, 2022
Wednesday i was stopped out in AUDGBP at 0.5300 still locking in a small profit, this was mainly due to strong employment figures coming out of Australia. I do believe this pair is still vulnerable to the downside however i will now wait to see what the UK Retail Sales are like tomorrow morning before I potentially look […]
---
Monday Blog
January 17, 2022
AUDGBP starts this week trading at 0.5275 after a contained fall from lasts weeks high of 0.5325 on Thursday. This is a data heavy week for sterling leading me to lower my stop loss to 0.5300 to lock in profit already created and tighten up my parameters ahead of these events. On the other hand Australia are still […]
---
Thursday Blog
January 13, 2022
On Tuesday we saw very strong AUD Retail Sales which led to a nice climb in AUDGBP through the week up towards 0.5320. This provided a good opportunity to sell the pair, as I mentioned on Monday. Fortunately i managed to sell up here at the weeks high with my stop loss set at 0.5355, […]
---