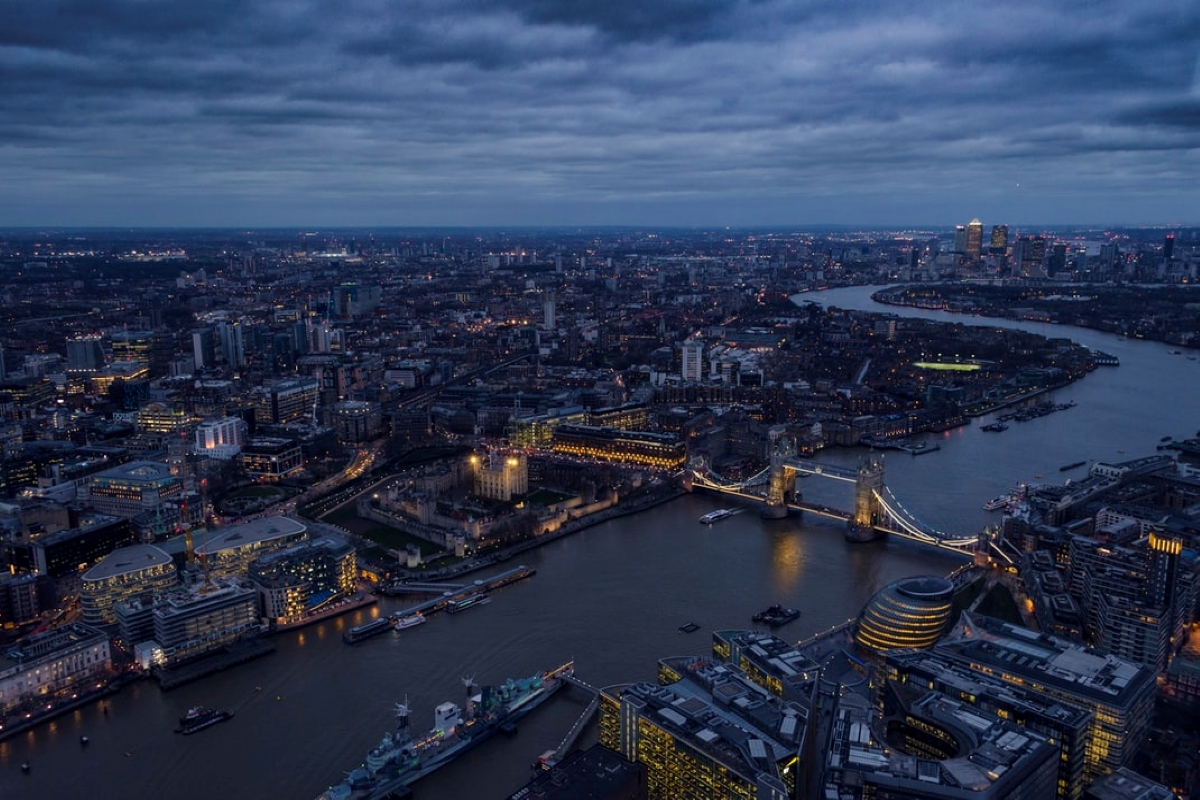 UK economic growth slows as supply problems hit the recovery
UK economic growth slowed between July and September as supply chain problems hindered the recovery, the latest official figures show.
The Office for National Statistics said consumer spending increased as Britain continued to emerge from lockdown.
But that was offset by falls in other areas of the economy, leaving growth for the three months of 1.3%.
That leaves the economy 2.1% smaller than in the final three months of 2019, before the coronavirus pandemic hit.
Grant Fitzner, ONS chief economist, said service growth expanded, helped by house buyers rushing to do deals before the end of the stamp duty holiday.
"However, these were partially offset by falls in both the manufacture and sale of cars.
"Notably, business investment remained well down on pre-pandemic levels in the three months to September," he said.
On a monthly basis, the economy expanded by 0.6% in September, the ONS said.
Tommy's Blog
Read the latest from Tommy.
Thursday Blog
January 20, 2022
Wednesday i was stopped out in AUDGBP at 0.5300 still locking in a small profit, this was mainly due to strong employment figures coming out of Australia. I do believe this pair is still vulnerable to the downside however i will now wait to see what the UK Retail Sales are like tomorrow morning before I potentially look […]
---
Monday Blog
January 17, 2022
AUDGBP starts this week trading at 0.5275 after a contained fall from lasts weeks high of 0.5325 on Thursday. This is a data heavy week for sterling leading me to lower my stop loss to 0.5300 to lock in profit already created and tighten up my parameters ahead of these events. On the other hand Australia are still […]
---
Thursday Blog
January 13, 2022
On Tuesday we saw very strong AUD Retail Sales which led to a nice climb in AUDGBP through the week up towards 0.5320. This provided a good opportunity to sell the pair, as I mentioned on Monday. Fortunately i managed to sell up here at the weeks high with my stop loss set at 0.5355, […]
---
Monday Blog
January 10, 2022
It's been a very quiet start to the year regarding FX with many pairs stuck in a range. However, hopefully this begins to change as we move through Q1, especially with more central bank activity such as further rate hikes. Richard highlighted how weak the AUD looked technically, especially with Australia struggling with lockdowns still […]
---
Monday Blog
December 13, 2021
This week is full of economic data and events taking place across the board, including the Fed, ECB and BoE meetings. However, with omicron almost doubling each day in the UK and muddying the waters here, my attention has now moved towards the AUD. I favour a stronger AUD as commodities re on the rise, […]
---
Thursday Blog
December 9, 2021
Yesterday I took healthy profit in cable at 1.3210 and will remain all square as we head into the weekend. The 1.3200 level has been tested various times this week and has held thus far, so if we close lower on Friday downside momentum is likely to pick up. With further lockdown restrictions in the U.K. i […]
---
Monday Blog
December 6, 2021
The pound still looks weaker compared to other currencies, especially the US, as MPC members continue to doubt the timing of the first rate hike. I remain short of GBPUSD at 1.3330 from last week but have locked in some profit by moving my stop loss down to 1.3290. The next key resistance of 1.3202 […]
---
Thursday Blog
December 2, 2021
GBPUSD is still trading within its range this week, between 1.3250 and 1.3350, and I have remained short of the pair at 1.3330 as i do like it to break lower out of this range soon . I have a tight stop at 1.3360 as a break of trend upwards could see it accelerate through the figure, so more cautious […]
---
Monday Blog
November 29, 2021
Uncertainty is creeping back into markets as a new Covid variant Omicron has been identified, so a spike in volatility is to be expected. While its still very early days, this variant seems to be spreading quickly within the U.K. which is now reporting more and more cases. On top of this Richard was also […]
---
Thursday Blog
November 18, 2021
I still remain all square as we move into the latter part of the week. However, I still see a lower euro even though it is substantially down across the board this week. Yesterday we saw EURGBP break below 0.8400 for the first time since February 2020, exacerbated by very strong UK CPI figures released […]
---
Monday Blog
November 15, 2021
USD still looking the strongest out of the G10. However, , I bought back the rest of my cable at 1.3440 because, as was mentioned in the SNPMO, Sterling's technicals have seen a slight improvement and we could see a correction this week (Especially when you also take into consideration a more hawkish Bailey yesterday , saying a hike in December is […]
---
Thursday Blog
November 11, 2021
A very volatile week up to this point with cable falling down below 1.3400, breaking through key support of 1.3412 (However it will need to close below this level for further bearish sentiment to continue.) This is mainly due to US CPI jumping 6.2% in October which is the largest increase since 1990. These figures alone speak […]
---