We are proud to work with the following market leaders
Corellian Market Insight
Corellian's global head of strategy Maurice Pomery talks the US economy with Capital.Com
Today, Our head of strategy Maurice discusses inflation and its effect on global markets in part 2 of the series with capital.com
A platform provider looking for high quality content to educate and market to new or existing clients?
Our team of experience mentors work hand in hand with businesses to deliver cost effective solutions tailored to meet their exact needs.
An individual who wants to better understand their trading opportunities?
Each week our strategy and technical analysis mentors deliver a recorded The Edge webinar to set you up for the week ahead.
An institution who wants to educate themselves and their staff on conduct, compliance and risk?
With markets constantly evolving our compliance mentors work with business to deliver bespoke compliant education solutions to staff of all levels or experience.
What the platform providers say about working with The Corellian Academy
"The team at Corellian are very knowledgeable of their subject matter, professional in their attitude as well as being both clear and concise in their delivery. It's a successful formula which has received great feedback from our client base and they've become a reliable, go-to source of content and education services for us."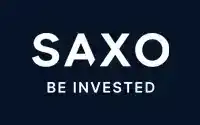 "We have had the pleasure of working with The Corellian Academy for the last year and the experience has been exceptional. Not only is their educational content of the highest quality, but their team is also incredibly responsive and easy to work with. They have gone above and beyond to ensure that our needs are met and that our traders are receiving the best content possible. Our relationship with The Corellian Academy has been a great asset to our company and we are very happy with the results. We highly recommend them for their excellent content and fantastic service."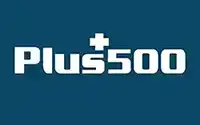 "I have been working in partnership with Corellian as the head of sales for ETX Capital and I have to say, it has been a very positive experience. Corellian is a fantastic education provider that provides top-notch webinars and content on a weekly basis. The quality of the service is exceptional, with the trainers bringing a wealth of knowledge and experience in financial markets. All of the mentors are experienced traders themselves, making their insights and advice even more valuable. Our clients have benefited greatly from the education, learning invaluable insights about risk management and trading opportunities. The information provided has helped them improve their trading skills and knowledge, and we have received great feedback from them. I would highly recommend Corellian as a fantastic educational provider. They are a complete package. Their services are informative, engaging, and provide a valuable learning experience for traders of all levels."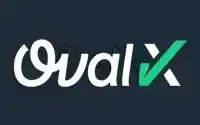 "World Class Trading Expertise for Everyone"
All of our mentors have over 25 years experience working for the biggest banks, hedge funds and asset managers in the world
Over 10,000 people from 25 countries have received Corellian Education
What makes The Corellian Academy unique?
Each of our mentors have traded, managed and provided education on the financial markets at major financial institutions for over 25 years. During this time they have navigated some of the most challenging market events in history, including the 2008 financial crisis and the March 2020 pandemic. Their priority is to bring that real world learning to all Corellian clients through the delivery of high quality bespoke content designed to achieve maximum engagement and understanding.
What our individual customers say about our education
"It's why I keep coming back. I've done other webinars with other brokers. These guys are next level. Awesome every single time."
"Awesome sessions week in week out. I advise everyone to not go anywhere near financial markets until they have learnt from the Corellian team."
"Thanks Corellian team, I am just starting out as a trader so this is all new to me but it's very good and really informative"
"Attending the FX training webinar was really insightful. It provided the opportunity to learn further about the markets and what the key drivers are."
Want to discuss things further?
The Corellian team would welcome the chance to discuss how we could work together to achieve a cost effective solution for your education and content business goals.